A Caucasian man breaks down in tears after being pranked on his birthday by his fellow crew at a movie set in Asaba.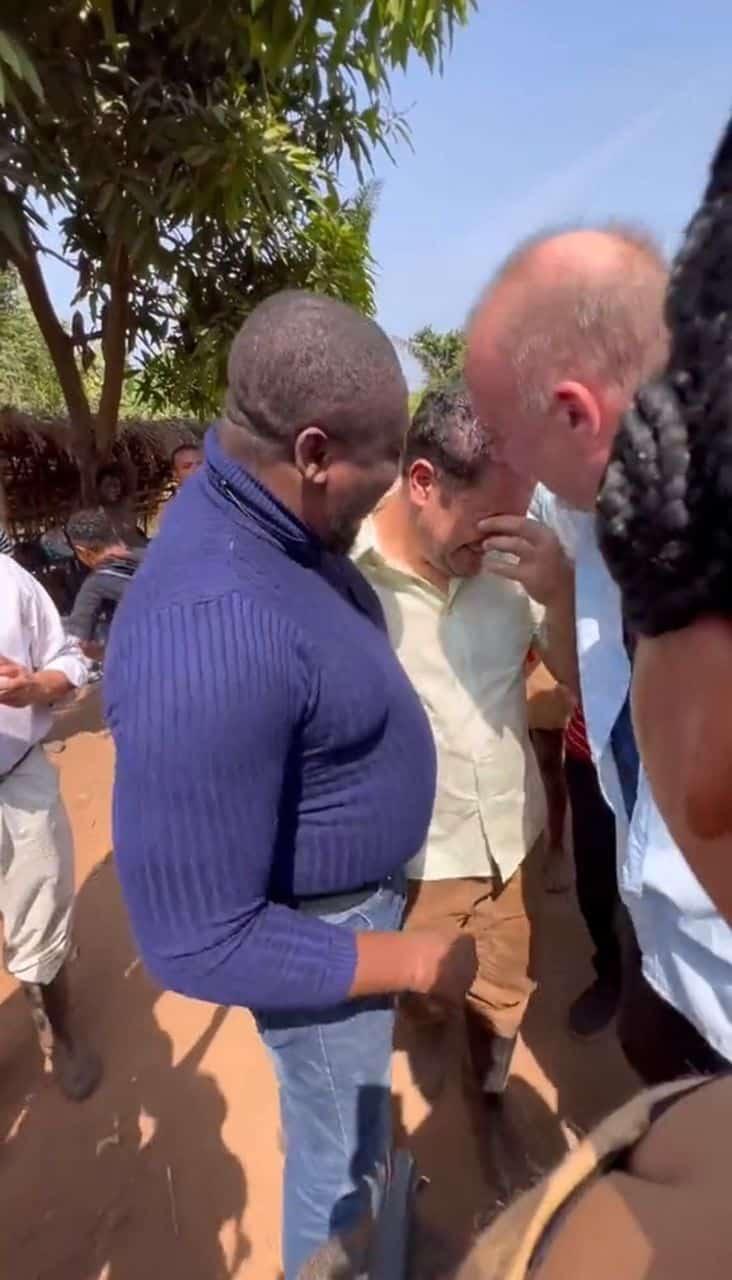 A video making rounds on social media captured the moment a white man was yelled at by someone supposed to be a movie director who pranked him by making false accusations.
The birthday celebrant unaware of the prank was confused all through as he struggled to understand what he did to deserve being kicked out from the movie set.

The Caucasian man however broke down in tears when the movie crew sang a birthday song while being told the whole scene was a prank.
Watch the video below …